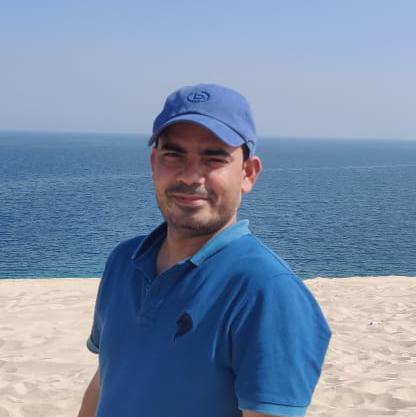 Sr. Environmental Specialist
Mr. Sachin Pandey is an Environmental Specialist with more than 11 years of working experience in the field of environment. He has acquired two master degrees, one in Environmental management and one in Environmental Science and Engineering.
He has been associated with Indian Institute of Technology (IIT) Bombay (a premier technology institute of India) for European Union (EU) sponsored project as a research assistant and has also earned a Master's degree in Environmental Science and Engineering from IITB.
In the year 2016, He joined Qatar Design Consortiumconsulting company (a design consultant in Qatar) as an Environmental Consultant and have handled around fifty environmental projects. At QDC, He got opportunity to work on EIAs (industrial and infrastructures), environmental management plans, Air and Odour dispersion modelling, looking after the environmental management at some of the prestigious projects of Qatar.
He has led an Airshed Management Project which includes the Air Capacity Study and Odour Management study for an industrial city which has major industries such as petrochemical, refinery, NGL plant, fertilizer, aluminum, steel and fuel additive. In the project emission loads from every individual industry (point sources, area sources, volume sources and vehicular emissions (total ~500 sources) were calculated and the dispersion modeling was conducted by using Calpuff software programmed on Air Quality Management Information System (AQMIS).